Peter Bowman is a world renowned Children's Book Illustrator, Artist and Author.
Pete has illustrated 104 Children's books and over 200 editions worldwide. His books are published in 20 languages and in over 20 countries, including Japan, USA, Greece, Scandanavia, New Zealand, Europe and the Middle East.
His best selling book, "Is That What Friends Do?" famously became the first Children's book to be featured on 'Step Inside' Storytime, on the BBC's newly launched CBeebies - TV which first aired on 11th February 2002.
His stunning detailed illustrations are created in his preferred medium of watercolour and pencil. The subtle use of his painting style has been loved by many publishers and used for many Children's books and Commercial illustration. Peter's early work was influenced by artists such as Salvador Dali, Nicola Bailey, Shirley Hughes, Kate Greenaway and Arthur Rackham. Pete's first children's book-deal was to illustrate Rudyard Kipling's 'Just So' stories for Mothercare. They were published by Conran Octopus in 1984. He followed this by illustrating two acclaimed books, 'Amazing Maisy's Family Tree' & 'The Shell dragon' for publishers, Oxford University Press.
One of Pete's many children's book character creations is 'Tiny Ted'. He is the World's smallest teddy bear who has little adventures in the 'Big World'. He has also created many other well loved characters, like 'Grandpa Bodley & Hutchinson' or 'Elephant & Monkey' & the 'King & the Cuddly'. He also created two soft toy bears for the well known Interflora florist brand, named 'Sweet William & Rose'.
More recently, Pete was invited to develop a set of eight 'Children's Care Cards' for the NHS, which includes his established children's book character 'Tiny Ted' along with a new child friendly 'soft toy' character called 'Inspiration NW Dragon'. The Care Cards were developed to explore the 'How I felt about it' element of eight aspects of emotional care for children when they visit hospital and other medical institutions.
He has also contributed his time & artwork to many charities including the N.S.P.C.C., The Prince's Trust, The Woodland Trust and Friends of the Earth.
His commercial illustration work has also been used by many blue chip companies such as Walt Disney, Virgin Airways, Sainsbury & Marks and Spencer.
To follow the adventures of Tiny Ted just click on the banner below!
Tiny Ted® is a trademark registered in the UK Trademark Office 2014. All rights reserved
A new creation of Peter's is called 'Wobbly Horse' Please view this short animation of 'Wobbly' taking his very first steps!- He is currently being developed for the Childeren's Film & TV market.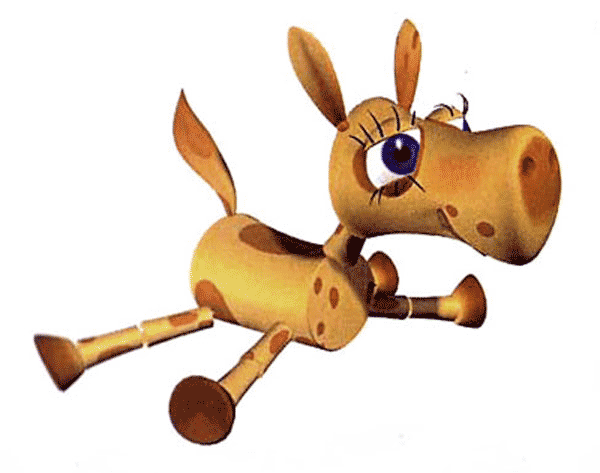 Please share this link and enjoy a short film of 'Wobbly Horse'
http://www.youtube.com/watch?v=J3jh_OeO0Pc
My thanks go to Felicity Kendal for providing the wonderful narration on my short film.
Wobbly Horse® is a trademark registered in the UK Trademark Office 2011. All rights reserved